East Syracuse, NY – Hematology-Oncology Associates of CNY (HOACNY) has installed the IoT Right monitored Indoor Air Quality (IAQ) solution with Active Pure Technology in the Brittonfield, Community and Auburn facilities. This monitored air Purification solution expands the capabilities of the filtration that HOA is currently using within their facilities to address not only COVID 19 but also numerous other air and surface contaminants.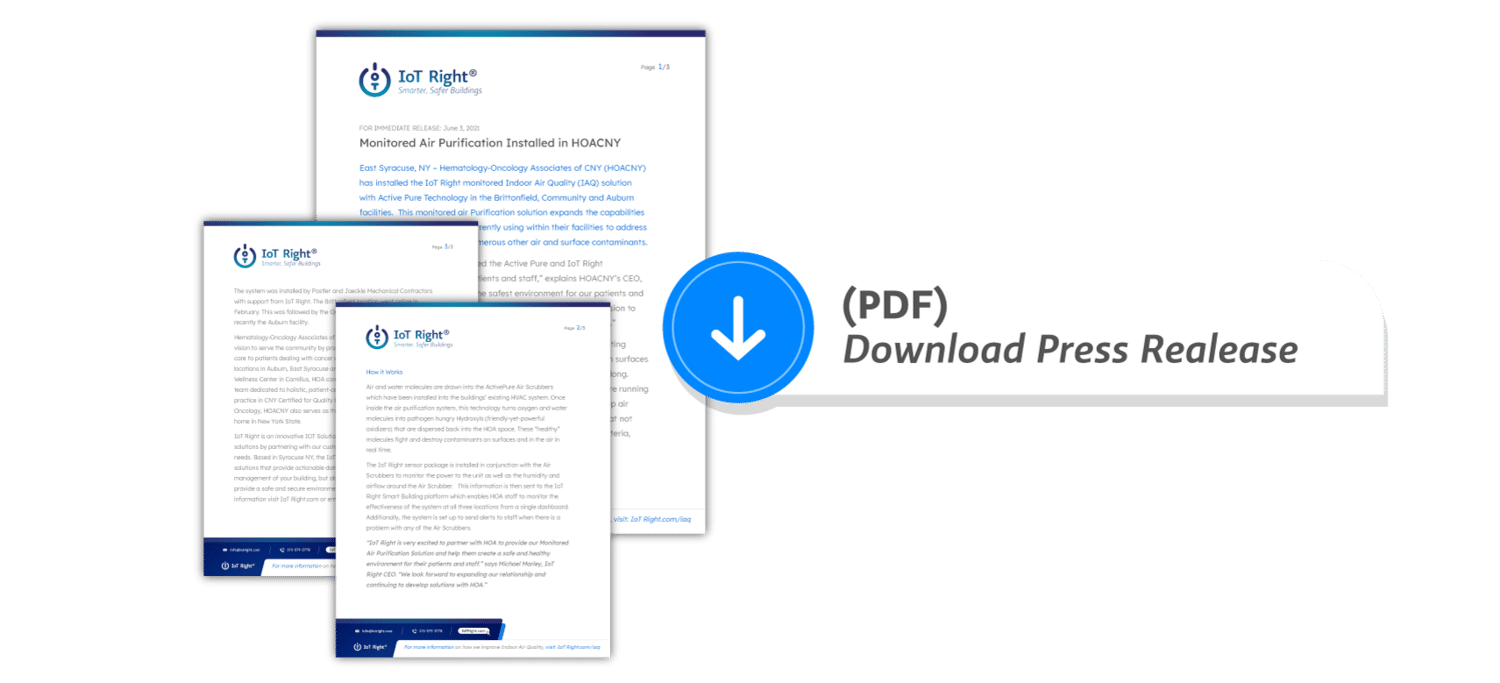 "We are excited to have installed the Active Pure and IoT Right technologies to protect our patients and staff," explains HOACNY's CEO, Maryann Roefaro. "Providing the safest environment for our patients and staff and using cutting edge technology is at the core of our mission to provide the highest level of quality care in a healing environment."
By installing the brand new IoT Right IAQ solution within the existing HVAC systems, HOA is able to fight and destroy contaminants on surfaces and in the air almost immediately, around the clock and all year long. Additionally, the monitoring platform ensures that the systems are running effectively and alerts the staff if there is a problem. This non-stop air purification combats thousands of microscopic contaminants that not only include COVID-19 but other viruses, mold, odor-causing bacteria, pollen, mildew and dust.